2010 Irish Studies Film Series

The Boston College Irish Studies program has always considered film to be an integral part of Ireland's complex culture. In 2010 the Irish Film Series marks its ninth year with a number of highly acclaimed feature and documentary films. The series is curated by Rob Savage, co-director of the Irish Studies Program at Boston College, and supported by Reel Ireland, The Irish Film Institute, Dublin.

All film screenings are free and open to the public.

Monday, February 22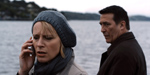 The Eclipse
Stuart Street Playhouse, Boston
7:00 pm, admission is free with reservation
Tickets are available from Brown Paper Tickets online, or contact 1-800-838-3006

Special screening by Boston College Irish Studies Program and the Irish Film Festival Boston. The screening will include an introduction by film maker Conor McPherson and actor Ciarán Hinds.

The Eclipse tells the story of Michael Farr (Ciarán Hinds), a teacher raising his two kids alone since his wife died two years earlier. Lately he has been seeing and hearing strange things late at night in his house. He isn't sure if he is simply having terrifying nightmares or if his house is haunted. Each year, the seaside town where Michael lives hosts an international literary festival, attracting writers from all over the world. Michael works as a volunteer for the festival and is assigned the attractive Lena Morelle (Iben Hjejle), an author of books about ghosts and the supernatural, to look after. They become friendly and he eagerly tells her of his experiences. For the first time he has met someone who can accept the reality of what has been happening to him. However, Lena's attention is pulled elsewhere. She has come to the festival at the bidding of world-renowned novelist Nicholas Holden (Aidan Quinn), with whom she had a brief affair the previous year. He has fallen in love with Lena and is going through a turbulent time, eager to leave his wife to be with her. But all Lena is trying to do is extricate herself from this mess and just get through the next few days. As the festival progresses, the trajectories of these three people draw them into a life-altering collision.Embellished by the supernatural, The Eclipse is a film about the challenges of love, fear of the unknown and release from the burden of grief.

Tuesday, March 16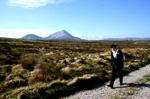 Child of the Dead End
Introduced by film maker Desmond Bell
Boston College, Higgins Hall 300, 7:30 pm

Desmond Bell's film tells the story of Patrick MacGill, the Irish navvy poet, novelist, dramatist, and screen writer. One of Ireland's most successful authors, MacGill was born into poverty in late-nineteenth century Donegal. His life, played out in the film by actor Stephen Rea, took him from Donegal to the Scottish Highlands, from the royal court at Windsor to Hollywood, and ultimately to Florida, where he died poverty-stricken in 1963. Bell's film, named after MacGill's classic book Children of the Dead End, combines early cinema archive with live action shot in Ireland, Scotland, and England.

Thursday, March 18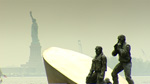 Ba Mhaith an Saol Fadó É
Introduced by film maker Brenda Ní Shúilleabháin
Boston College, Higgins Hall 300, 7:30 pm

Ba Mhaith an Saol Fadó É (They Were Good Old Days) is part of writer Brenda Ní Shúilleabháin's chronicle of Irish-speaking emigrants to America. Part of a longer series entitled Bibeanna, the film examines the childhoods of women from the Gaeltacht area of Ireland and describes their schooldays, families, homes, and everyday lives. Ní Shúilleabháin's documentary shows the cash poor but culturally rich background emigrants left behind, revealing a happy existence borne out of precarious circumstances.


Tuesday, March 23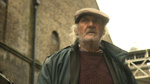 The Liberties
Boston College, Higgins Hall 300, 7:30 pm

The Liberties is a captivating look at the section of Dublin of the same name. Producers and directors Shane Hogan and Tom Burke craft a series of twelve short films, each bringing out a unique person or part of the Liberties community. From a man who raised seven daughters in a two bedroom flat to an evangelical church reaching out to parishioners with bingo, "The Liberties" depicts the uniqueness of what the Sunday Business Post calls "an area of Dublin whose people have always had a sense of themselves as distinct."


Tuesday, March 30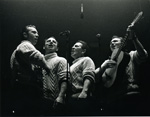 Liam Clancy: The Yellow Bittern
Introduced by Robbie O'Connell
Boston College, Higgins Hall 300, 7:30 pm

The Yellow Bittern, a new feature documentary from Alan Gilsenan, is a revealing and surprising portrait of the last surviving member of The Clancy Brothers and Tommy Makem, and the man that Bob Dylan called "just the best ballad singer I'd ever heard in my whole life". This intimate, confessional and highly cinematic film charts the remarkable rise to fame of these devil-may-care Irish singers, from their small-town beginnings in County Tipperary in Ireland to the folk hey-day of Greenwich Village in the Sixties where they absorbed black musical influences, played for JFK and out-sold the Beatles. The Clancy Brothers and Tommy Makem would go on to influence a host of popular artists from Bob Dylan and Pete Seeger to The Pogues, and become a powerful iconic presence on the Irish cultural map.