Séamus Connolly
Director Of Irish Studies Music and Dance Programs
Master Irish Fiddler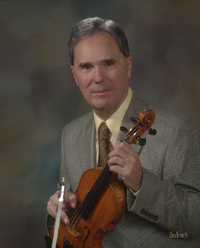 Séamus Connolly, BC's Sullivan Artist-in-Residence, is the founder and director of the Gaelic Roots Music, Song, Dance,Workshop and Lecture Series. He has earned numerous awards and honors including the Irish National Fiddle Competition for an unprecedented ten times.

In 2002 Seamus was inducted into the "Hall of Fame" of Comhaltas Ceoltóirí Éireann. In the same year, the Irish Echo named him Musician of the Year in recognition of the publication of Forget Me Not, a collection of previously unpublished traditional tunes with an accompanying CD. In 1990 he was chosen from among 2500 applicants for the Massachusetts Cultural Council Fellowship Award. He has represented Ireland on three "Masters of the Folk Violin" tours organized by the National Council for the Traditional Arts, and he has performed at most major festivals in the US, as well as on National Public Radio, the "Today Show," and WCVB-TV's "Chronicle." His two solo CDs are Notes from My Mind and Here and There.

Most recently, Connolly was named a recipient of the Ellis Island Medal of Honor by the National Ethnic Coalition of Organizations (NECO). The medals pay tribute to American citizens who have made outstanding contributions to their communities, their nation and the world. Seamus has also been been the recipient of a National Heritage Fellowship by National Endowment for the Arts. The award ceremony took place in the fall of 2013 in Washington, DC.


http://libguides.bc.edu/seamusconnolly
http://www.bc.edu/content/bc/publications/chronicle/FeaturesNewsTopstories/2013/news/connolly050913.html

Connolly House 304
617-552-0490
connolsb@bc.edu