Public Policy, Advocacy, & Think Tanks
Boston & Washington, D.C.: September 20 - 30, 2005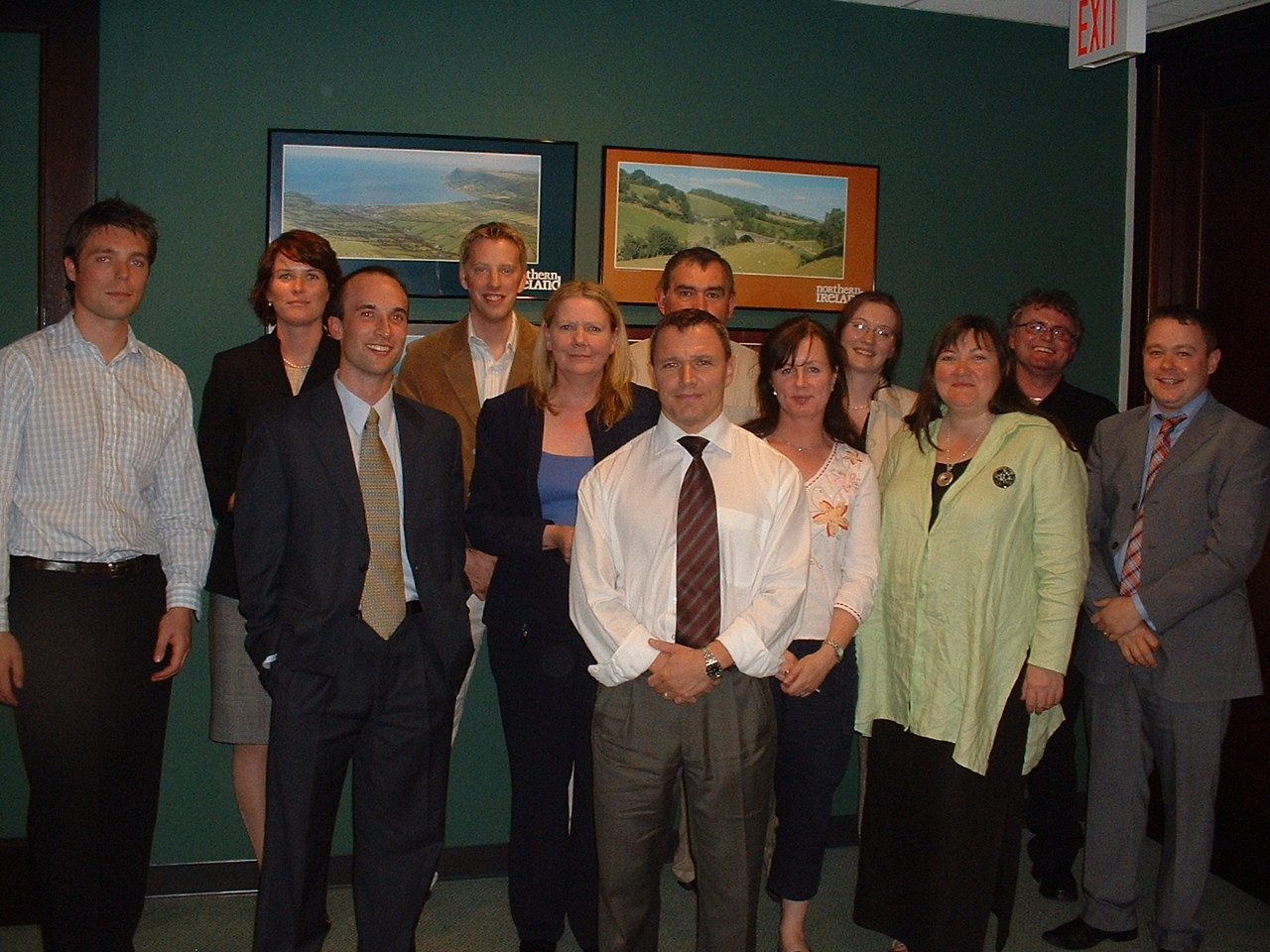 The Irish Institute at Boston College is pleased to have hosted the Think Tanks, Public Policy, and Advocacy Program, which took place in Boston, Massachusetts and Washington, D.C., September 20 – 30, 2005. Bringing together eight leaders from public policy research institutes, civic working groups, think tanks, and advocacy organizations from the Republic of Ireland and Northern Ireland, this ten-day program examined the formation of public policy and how think tanks and other advocacy organizations fit into the political landscape of the U.S.
The Think Tanks, Public Policy, and Advocacy Program featured academic seminars, visits to think tanks, and meetings with public policy and legislative leaders, and included meetings in Boston with Representative Peter Koutoujian, Massachusetts State Representative; Charlotte Kahn, Director, Boston Indicators Project; Ian Bowles, President and CEO, MassINC; Professor Alan Wolfe, Director of the Boisi Center for Religion and American Public Life, Boston College; Arline Isaacson, co-chair of the Massachusetts Gay and Lesbian Political Caucus; Alla Yakovlev, Director of the Center for Urban Entrepreneurship, Pioneer Institute; Joel Barrera, Coordinator, Commonwealth Seminars; Professor Marc Landy, Boston College; Molly Baldwin, Executive Director, ROCA, Inc.; Lydia Lowe, Executive Director, Chinese Progressive Association; and Professor Martin Levin, Brandeis University.
The group had the opportunity to visit a number of legislators, public policy advocates and think thinks while in Washington, D.C., including United States Congressman Michael Capuano; Michael Franc, Vice President of Government Relations, Heritage Foundation; Pietro Nivola, Vice President, Brookings Institution; Evelyn Fortier, Legislative Director, Office of Senator David Vitter; Charles Moore, Legislative Director, Oxfam America; John Fortier, Research Fellow, American Enterprise Institute; and Tim Losty, Director, Northern Ireland Bureau.