Leaders From Ethnically Diverse Communities
December 5 - 15, 2006 Boston, MA and Chicago, IL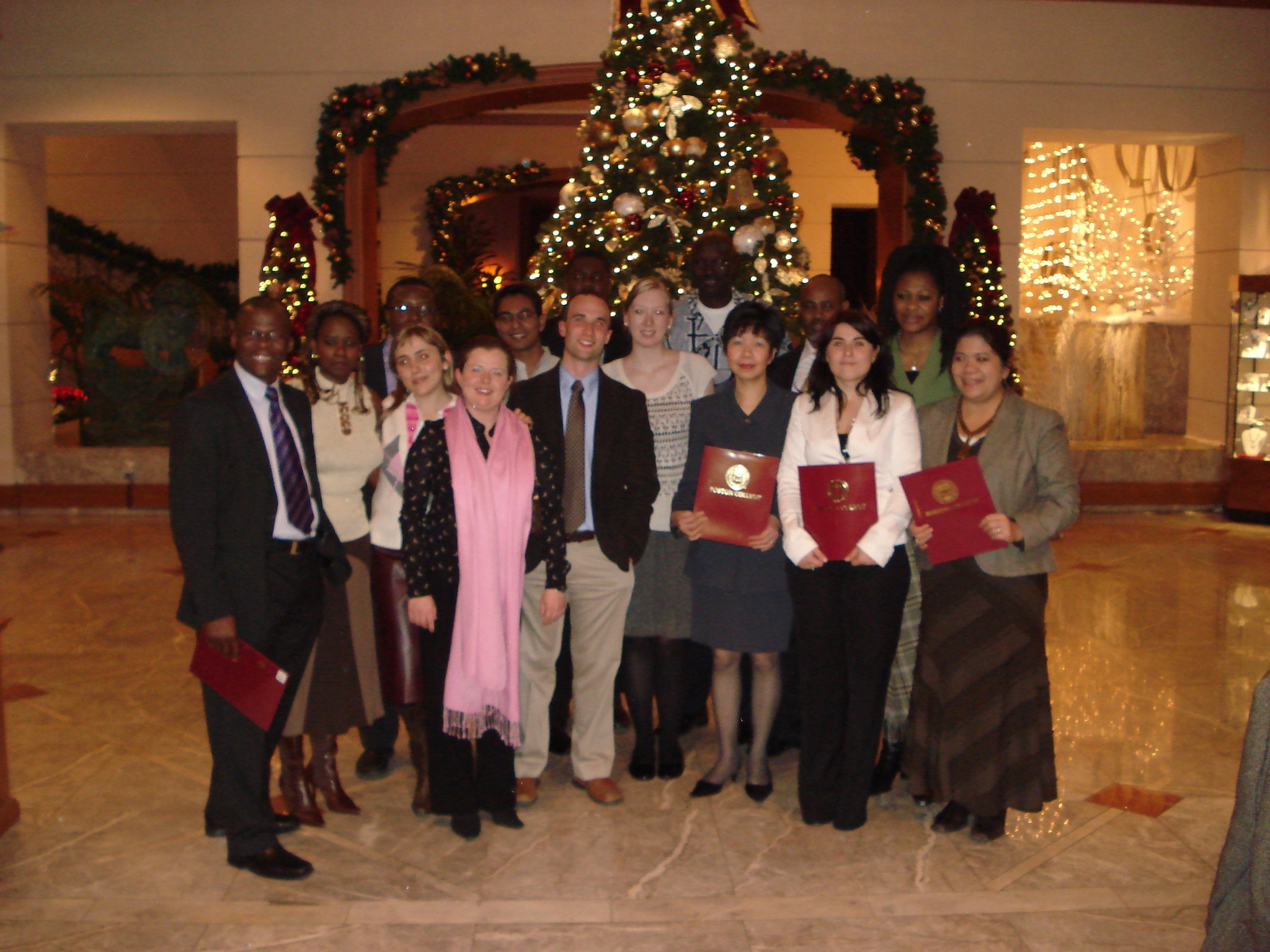 The Irish Institute at Boston College is pleased to have hosted the Program for Leaders of Ethnically Diverse Communities, which took place in Boston, Massachusetts and Chicago, Illinois, December 5 – 15, 2006. Bringing together fourteen community leaders and advocates from the Republic of Ireland and Northern Ireland, this ten-day program examined immigrant and minority communities in the U.S., and focused on how new communities can successfully promote diversity and advocate for their rights, while also integrating into society.
The Program for Leaders of Ethnically Diverse Communities featured academic seminars and meetings with elected officials, grassroots organizers, legal advocates, and community leaders, and included meetings in Boston with Boston City Councilor Sam Yoon; Sister Lena Deevy, Executive Director, Irish Immigration Center; Professor Peter Skerry, Boston College; Jack McDevitt, Director of the Center for Criminal Justice Policy Research, Northeastern University; Tom Keady, Vice President of Governmental Affairs, Boston College; Lydia Lowe, Executive Director, Chinese Progressive Association; Carline Desire, Executive Director, Association of Haitian Women in Boston; Professor Marc Landy, Boston College; and Joel Barrera, Founder of the Commonwealth Seminars, among others.
While in Chicago, the met with Joshua Hoyt, Executive Director, the Illinois Coalition for Immigrant and Refugee Rights; Dr. Edwin Silverman, Bureau of Immigrant and Refugee Services, Illinois Department of Human Services Joanna Borowiec, Executive Director, Polish American Association; Malik Mujahid, Chairperson, Council of Islamic Organizations of Greater Chicago; Dale Asis, Director, Coalition of African, Asian, European, and Latino Immigrants of Illinois (CAAELII); A. Patrick Augustin, Executive Director, Pan-African Association; and Edwin Rivera, Newcomer and Refugee Student Services, Chicago Public Schools.