E-Governance
Boston & Denver, CO: October 10-20, 2006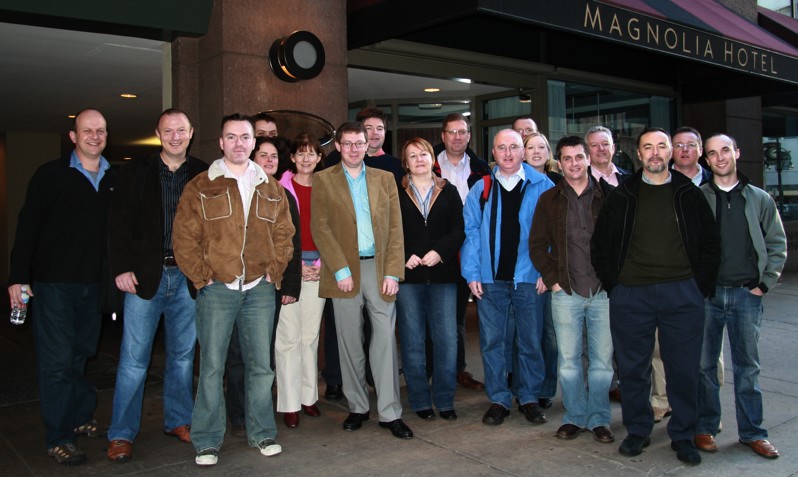 The Irish Institute at Boston College is pleased to have hosted the E-Governance Program, which took place in Boston, Massachusetts and Denver, Colorado, October 10 – 20, 2006. Bringing together sixteen e-government experts from the public, private, and non-profit sectors, this ten-day program focused on strategies to integrate technology into government, employ IT to drive public sector productivity, encourage open communication between government and citizenry, and foster deeper citizen involvement within the governing process through technology.
The E-Governance Program featured academic seminars, visits to federal, state, and local government agencies, and meetings with information technology and e-government experts, and included meetings in Boston with Bill Oates, Chief Information Officer for the City of Boston; Judy Brewer, Director of the Web Accessibility Initiatives at W3C; Pam Reeve, Interim CEO of Boston's Wireless Initiative; Professor Jane Fountain, Director of the National Center for Digital Government; Christian Jacqz, Manager of the Massachusetts Geographic Information System (GIS); John Ryan, Suffolk County Registry of Deeds; Charles Kaylor, Founder of Public Sphere Information Group; Kevin Stokes, CIO for the Town of Brookline;
While in Colorado, the group had the opportunity to meet with Gigi Dennis, Colorado Secretary of State; John Picanso, CIO for the State of Colorado; Mike Locatis, CIO for the City of Denver; Mike Major, Director of Denver's 311 Operations; Andre Sodbinow, IT Director for the City of Colorado Springs; Russ Pulling, City of Aurora IT Division; and Bobby Clark, Deputy Director of Progress Now, among others.