Integrated Education
Boston, MA & Albany, NY: March 20-30, 2004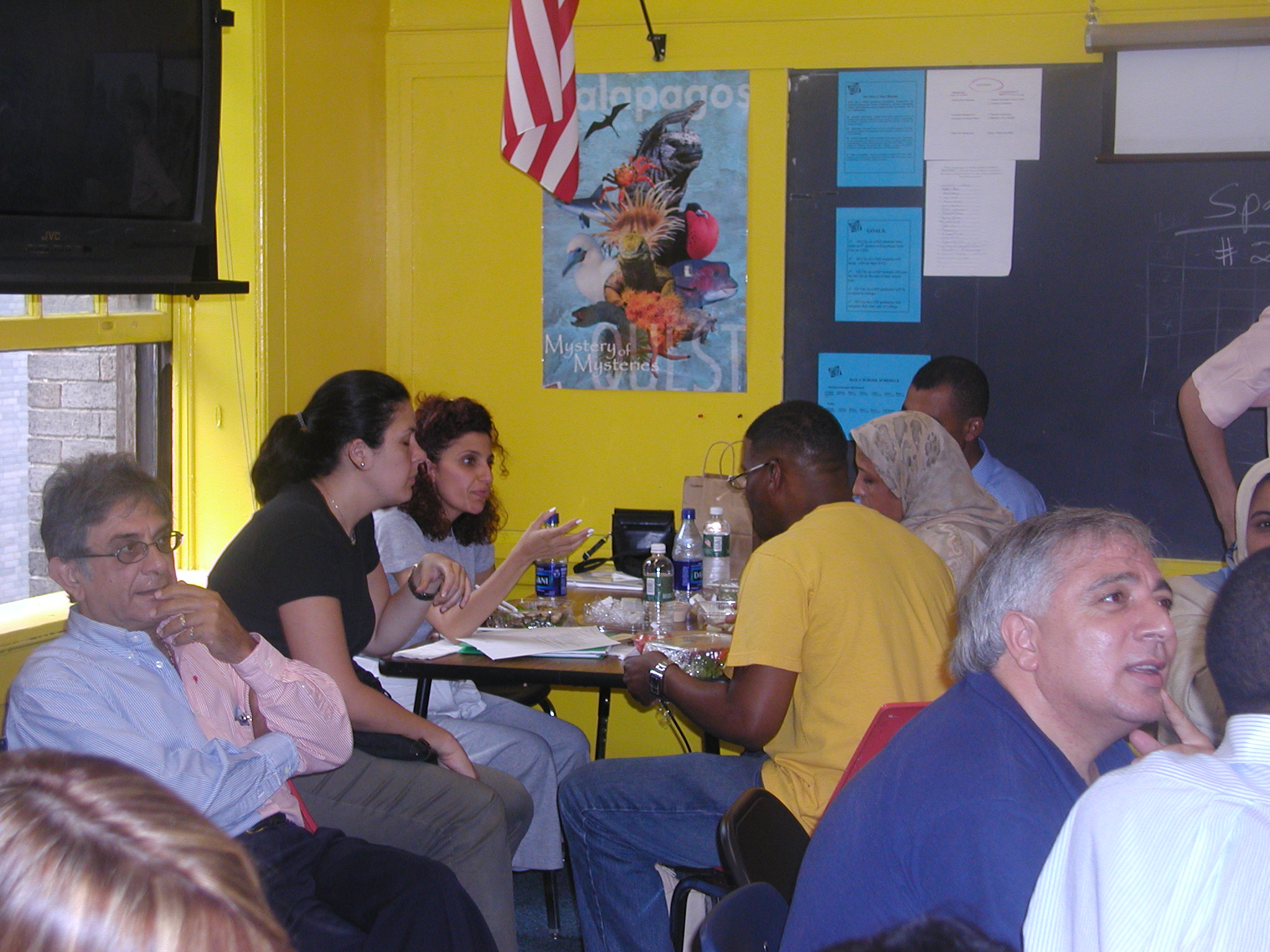 The Irish Institute at Boston College is pleased to have hosted the Integrated Education Program, which took place in Boston, Massachusetts and Albany, New York, March 20-30, 2004. This program was run in partnership with the Northern Ireland Council on Integrated Education Integrated Education is a small but growing segment of the education system in Northern Ireland. As the popularity and success of integrated schools increase, strong leadership will be needed to overcome the unique challenges and obstacles created by the existing system of separate and parallel educational systems.
The program examined strategies and models of successful inclusive and multicultural education, in addition to the challenges facing educational leaders who are working in and on behalf of innovative schools. Bringing together twelve principals and chairpersons or vice-chairpersons of the board of governors from six integrated schools in Northern Ireland, this program employed academic seminars and meetings with American practitioners and policymakers, experts on inclusive education, faculty members from the Lynch School of Education at Boston College, as well as several school districts in and around Boston and Albany to further examine diversity education and inclusion.
In Boston, the group met with Dorothy O'Brien, Bilingual and English Acquisition Program of Cambridge Public Schools; Professor Catherine Wong, Boston University; Professors Brinton Lykes, David Scanlon, Audrey Friedman, Mary Walsh, Fran Loftus, and Irwin Blumer, Boston College Lynch School of Education; Marilynne Quarcoo, Principal Cabot Elementary School; Marty Sleeper, Facing History and Ourselves; and Pipier Smith-Mumford, Principal Pierce School. The group then traveled to Albany, New York, where it met with Dr. Richard Enemark, Principal Doane Stuart School, for a visit to the school as well as for an academic seminar.