Cultural Diversity in Education
Boston, MA and San Francisco, CA from November 7 - 17, 2006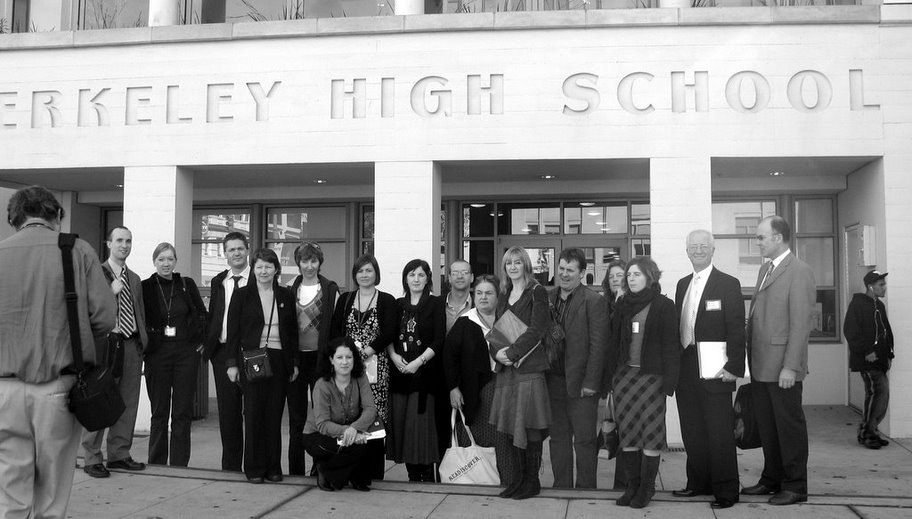 The Irish Institute at Boston College is pleased to have hosted the Cultural Diversity in Education Program, which took place in Boston, Massachusetts and San Francisco, California, November 7 – 17, 2006. Bringing together fourteen education policymakers, school principals, teachers, and academics from the Republic of Ireland and Northern Ireland, this ten-day program focused on efforts and strategies to promote and encourage diversity within schools, examining how leaders in diversity education have sought to accommodate and embrace diversity relating to ethnicity, language, religion, race, sexual orientation, (dis)ability, economic status, and immigration status.
Featuring academic seminars and meetings with education policymakers, educators, students, and nonprofits involved in promoting cultural diversity in educational settings, the Cultural Diversity in Education Program provided the participants with an opportunity in Boston to meet with Marc Skvirsky, Vice President for Programs, Facing History and Ourselves; Professor Marilyn Cochran-Smith, Boston College; Bill Walczak and Meg Campbell, Codman Academy Charter Public School; Professor Irwin Blumer, Boston College; Ellen Wolpert, Early Education Expert; Annajean McMahon, Program Director, South Boston Head Start; Deborah Sercombe, Principal, Amigos School; and Catherine Wong, Director, CW & Associates Cross Cultural Consulting.
The group met with a number of multicultural education experts in San Francisco, including Superintendent Gwen Chan, Superintendent of Schools, San Francisco Unified School District; Hugh Vasquez, Executive Director, San Francisco Education Fund; Mark Coplan, Public Information Officer, Berkeley High School; Kevin Gogin, Director of Support Services for Sexual Minority Youth, SFUSD; and Mark Bolton, Principal, Monroe Elementary School, among others.