Visiting Scholars
Laurie Johnston
Laurie Johnston, Ph.D., is an ethicist working on issues of war and peacebuilding, the environmental impact of war, human rights, and religious liberty. She is Associate Professor of Theology and Director of Fellowships at Emmanuel College in Boston. She recently co-edited Can War be Just in the 21st Century: Ethicists Engage the Tradition with Tobias Winright. She has a longstanding interest in Christian-Muslim relations; at the Center, she is working on a project on migration and Catholic universities; the project examines how Catholic educational institutions in Europe and the US understand their identities in relation to Muslim students and faculty in their midst, particularly in situations where Muslim students make up a significant portion of the student body. She is also engaged in a project on the ethics of nuclear disarmament, and will be teaching a course in BC's International Studies program in spring of 2017.
Dr. Johnston holds a B.A. from the University of Virginia, an M.Div. from Harvard Divinity School, and Ph.D. in Theological Ethics from Boston College. She is a member of the Community of Sant'Egidio and serves on the Steering Committee of the Catholic Peacebuilding Committee. Recently she gave a presentation in Kinshasa to the Rectors of Catholic universities from throughout Africa on "Incorporating Peace Studies and Catholic Social Teaching Across the Curriculum." She also spoke at the Boisi Center at BC recently on"Just War Theory and the Environmental Consequences of War."
Ramsay Liem
Ramsay Liem is professor emeritus of psychology, Boston College, and past co-coordinator for the Asian American Studies Program. He has conducted oral histories with Korean American survivors of the Korean War and directed the multi-media project, Still Present Pasts: Korean Americans and the "Forgotten War" (www.stillpresentpasts.org) based on this research. Still Present Pasts has been shown at 13 sites in the U.S. and South Korea thus far. He is currently co-directing and producing the film, Memory of Forgotten War with Deann Borshay Liem. His latest publication is "When a Fireball Drops in your Hole: Biography Formed in the Crucible of War (in press).
He is a co-founder with CHRIJ Associate Director, Brinton Lykes, of the Ignacio Martín-Baró Fund for Mental Health and Human Rights, now a project of the Center. He was also an Affiliated Faculty of the CHRIJ during the 2007-2008 academic year.
Maryanne Loughry
Dr. Maryanne Loughry is a Sister of Mercy, a psychologist, and an academic working on the rights of forced migrants with research affiliations at Oxford University and Flinders University of South Australia. She is currently the Associate Director of Jesuit Refugee Service Australia. She was first visiting scholar at the Center in Fall 2008 and in Spring 2010 will work in collaboration with Center directors on research and advocacy efforts related to forced migration. Dr. Loughry serves on several international boards including the academic board of the Gaza Community Mental Health Programme and the Governing Committee of the International Catholic Migration Committee. More recently she has been involved in researching and writing on the links between climate change and forced migration. Dr. Loughry is an integral member of the Center's current collaboration with Jesuit Refugee Services.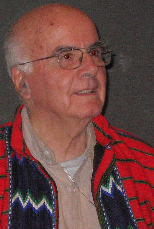 Ricardo Falla Sánchez
Ricardo Falla Sánchez is a Guatemalan Jesuit anthropologist who completed his PhD at the University of Texas in Austin after having studied theology in Innsbruck Austria with Karl Rahner, among others. He has dedicated his life to documenting the lives and cultures of the Quiché [K'iche'] Maya in Guatemala and other indigenous peoples in Central America. His writings document the massacres of Maya communities, their struggles for justice and human rights, as well as their revitalization with assistance by Catholic Action. He is perhaps most widely know for his 1992 publication on the massacres in the early 1980s in the Guatemalan Highlands, Masacres de la Selva – a volumen that appeared in English, Massacres of the Jungle, in 1994. He has recently published three books on Maya youth, two focused on those from the Ixcán area of Guatemala: Alicia: Explorando la identidad de una joven maya [Exploring identity: The story of a Maya youth] (2005) and Juventud de una comunidad maya: Ixcán, Guatemala [Youth from a Maya Community, Ixcán, Guatemala] (2006) and a third volume, Migración transnacional retornada: Juventud indígena de Zacualpa, Guatemala [Transnational migration and return: Indigenous youth of Zacualpa, Guatemala] (2007) which focuses on youth who have immigrated to the United States and voluntarily returned to Guatemala.
---
Former Visiting Scholars
Rogelia Cruz Estrada

During her stay here at BC, Rogelia Cruz Estrada will engage in research with Guatemalan migrants in the US. This work will fit the purpose and research areas of the Center's Migration and Human Rights Project (MHRP). She will also collaborate with the MHRP's project in Guatemala with Center Associate Director Brinton Lykes and other members of the team.

In addition, the MHRP has been collaborating with three migrant rights organizations in New England on a series of projects and this work as well as recent research with local parishes suggests (1) that Guatemalans, although numerous in New England, are not as active in local community organizations as one might expect; and (2) that local churches in which many undocumented migrants gather to pray and seek community are often lacking in basic information about the threats facing these communities, many of whose members are undocumented – and how to support them. Thus, Rogelia's research will focus on mapping these communities in the Greater Boston area to better understand their social organization and priorities. She will then develop educational resources through which churches can better educate their congregations and leaders on the realities facing undocumented migrants in the USA, particularly those living in transnational and mixed-status families. These resources will also be used in an initiative of the CHRIJ to better educate Boston College undergraduates tutoring migrants in English through PULSE and 4Boston. Rogelia brings considerable field experience and expertise as a bilingual Guatemalan to this work and will make important contributions to the work of the CHRIJ. She will also lecture in several classes over the year of her stay. Upon return to Guatemala she will draw on this work to pursue her ongoing research with and about migrants on the border with Mexico, many of whom are journeying to the U.S.A.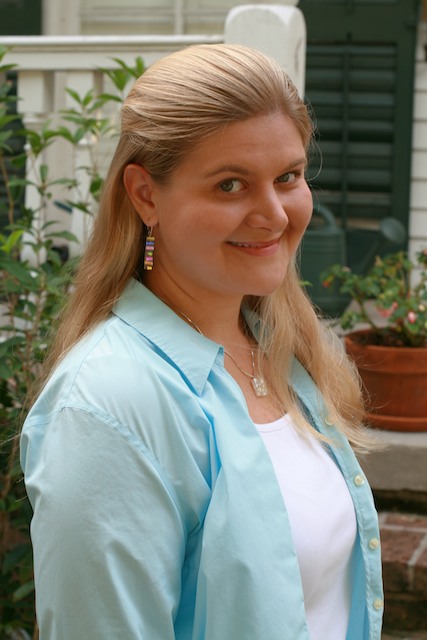 Holly Scheib
Dr. Scheib, MPH, MSW, PhD, is an international consultant and adjunct lecturer in the Refugee Studies Center, Oxford. Her consulting includes research, evaluation, organizational development, community development, social work, and public health programming for universities, NGOs, and multi-lateral agencies. Her work involves the study of community level interventions in the lives of displaced and disadvantaged groups, specializing in participatory methods, action research, ethnography, and evaluation. Dr. Scheib has designed post-graduate level courses for universities in the United States and the United Kingdom.
Dr. Scheib has worked closely with Center Associate Director Brinton Lykes since nearly the time of the Center's inception. They have worked and published on participatory action research using photovoice, or, "PhotoPAR". This has encompassed a project with Latina and African American community health workers in post-Katrina New Orleans, and writing/research on the epistemology and practical impacts of participatory processes using the arts. Dr. Scheib and Prof. Lykes are expanding this past work into new directions, exploring ways to define how the use of photography within participatory action research methods differs from most current photovoice approaches. Further, they are expanding the New Orleans work on the impact of these projects with follow-up interviews with participants from the New Orleans study and revisiting the data analysis process in order to look for methods of advancing women's leadership within participatory projects.

Katia Cardoso
Katia Cardoso is researcher at the Centre for Social Studies and member of the Humanities, Migrations and Peace Studies Group and of the Observatory on Gender and Armed Violence. She is a PhD student at the University of Coimbra, Portugal, in the Doctorate Program "Post-Colonialisms and Global Citizenship". Her dissertation is titled "Urban Violence in Cape Verde: the Role of Deportees".
Katia obtained her master degree in African Studies by ISCTE, Lisbon and has a BSc in International Relations by the School of Economics of the University of Coimbra. Her current research interests include: Cape Verdeans deported from the United States, Cape Verdean diaspora, Urban violence and Post-colonialisms.
During her field work in Boston, she was visiting scholar in the Center for Human Rights and International Justice, from May 1, 2011 through July, 31, 2011, at Post-Deportation Human Rights Project, working with Professor Daniel Kanstroom and Jessica Chicco.
Jennifer Barrow
Ms. Jennifer Barrow received her J.D. from Boston College Law School in 2010, and her B.A. from Boston College in 2003. As a law student, she participated in the immigration clinic, interned at the Boston Immigration Court, and took many elective courses in Immigration Law and International Human Rights. As a 2009 summer Legal Intern in the Greater Boston Legal Services Immigration Unit, she worked on asylum, VAWA and U-Visa cases. Before Law School Ms. Barrow volunteered for a year in Laredo, Texas through Mercy Volunteer Corps, and was a Paralegal at the Legal Advocacy and Resource Center Boston. She is fluent in Spanish.
Christy Rodriguez
Ms. Christy Rodriguez received her J.D., cum laude from Boston College Law School, where she was a member of the Boston College Law Review. After graduating, Ms. Rodriguez worked for two years as an associate at the litigation department of the law firm of Ropes and Gray, LLP. While at Ropes, Ms. Rodriguez represented several asylum seekers in immigration proceedings and coordianted the firm's involvement in the Catholic Charities Temporary Protected Status clinics for Haitians. Ms. Rodriguez also has a B.A., summa cum laude, in English from Boston College where she was elected to the Phi Beta Kappa Society and received several awards for her poetry and fiction.
Ms. Rodriguez's fellowship was generously supported by the law firm of Ropes and Gray, LLP.