Law Day
Law Day is the Alumni Association's premier springtime event, attracting several hundred alumni and friends each year for an evening of comradery and celebration.  Several outstanding alumni and members of the legal community are honored for their courage and commitment to the ideals of BC Law School.
Save the Date for Law Day 2019: May 1, 2019
Law Day

2018
Wednesday, May 2, 2018
5:30-9 pm
The Ritz-Carlton, Boston
10 Avery Street
Boston, MA
Platinum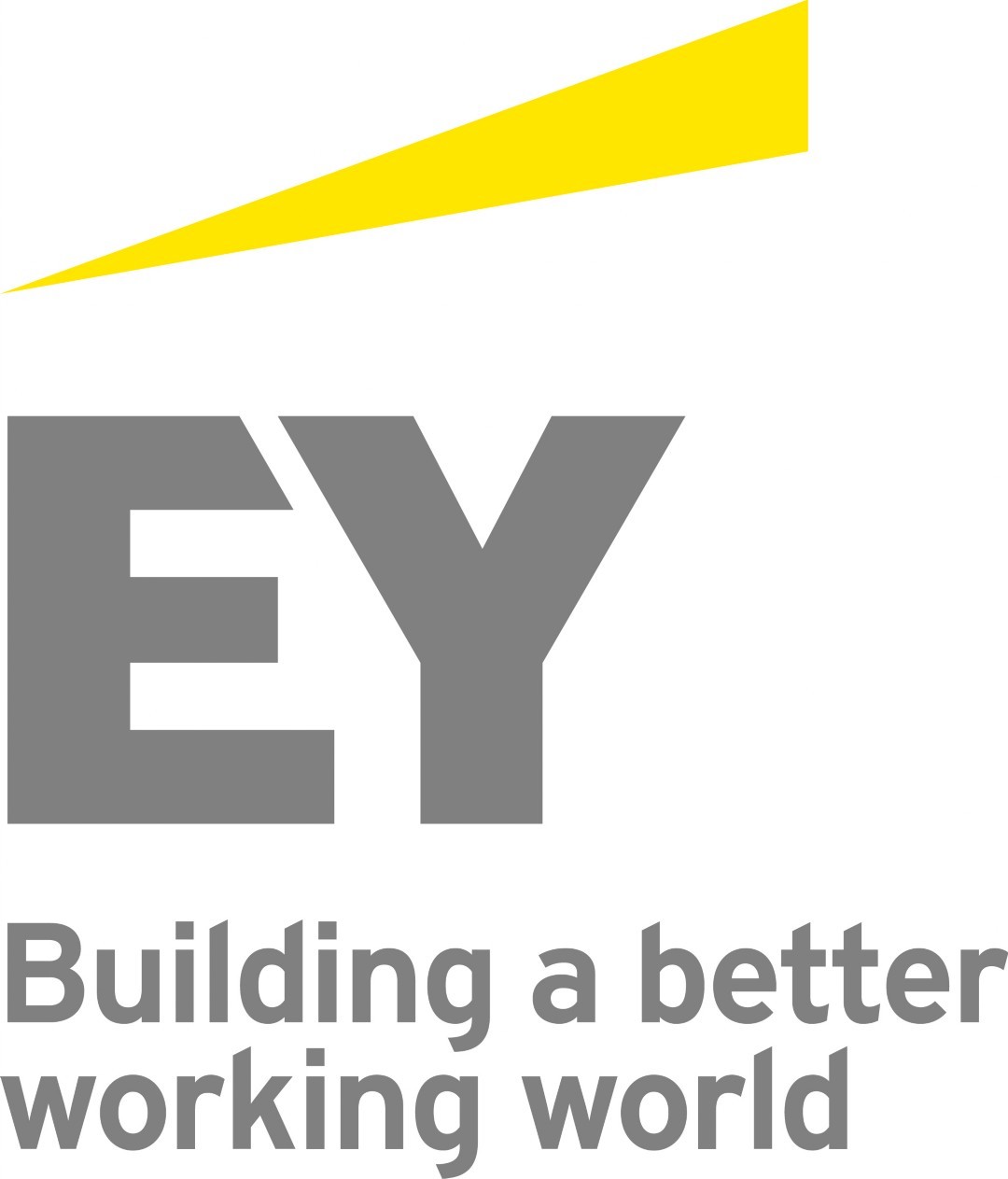 Silver
Holland & Knight, LLP
Liberty Mutual Insurance
Mintz, Levin, Cohn, Ferris, Glovsky & Popeo, PC
Ropes & Gray
Bronze
David C. Weinstein, JD'75
Goulston & Storrs, PC
John D. Hanify, JD'74
Jones Day
Locke Lorde
Morgan Lewis
Maroon
Beck Reed Riden LLP
Conn Kavanaugh Rosenthal Peisch & Ford, LLP
Esdaile, Barrett, Jacobs & Mone
Hemenway & Barnes LLP
Morgan, Brown & Joy
Nutter McClennen & Fish LLP
Proskauer Rose LLP
Seyfarth Shaw LLP
Witmer, Karp, Warner & Ryan LLP
Patron
Edward Hanley, JD'86
2018 Law Day Awards
St. Thomas More Award
Recognizes a member of the legal community who represents, in his professional and private life, the ideals of St. Thomas More.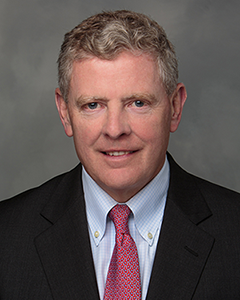 James Kelleher
Executive Vice President and Chief Legal Officer, Liberty Mutual
James Kelleher is executive vice president and chief legal officer of Liberty Mutual Insurance Group, a global property and casualty insurer. Liberty's legal team includes all traditional insurance regulatory and corporate law practices, an insurance defense organization, Public Affairs and Global Compliance & Ethics. Executive responsibilities include legal counsel and strategic advice to the board of directors, the chief executive officer, and the senior management team.  During his career at Liberty Mutual, which started in 1983, Kelleher managed the Corporate Litigation group; served as general counsel of Liberty International; and, as deputy general counsel, oversaw the provision of legal services to all of Liberty's domestic and foreign insurance operations. Kelleher is currently a member of the boards of the Federal Advisory Committee on Insurance, the John F. Kennedy Library Foundation, Breakthrough Greater Boston, the U.S. Chamber Institute for Legal Reform, and the RAND Institute for Civil Justice. Kelleher received a JD from St. John's University School of Law in 1982 and a BS from Boston State College in 1978, where he studied business management and economics.
---

William J. Kenealy, S.J. Alumnus/Alumna of the Year Award 
Recognizes a member of our alumni community who has given of themselves to benefit the Law School, its students, and its alumni.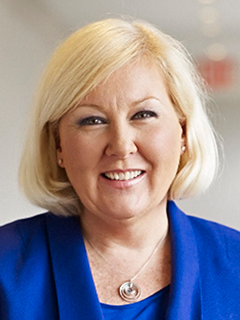 Kathryn Jean Barton '87
Ernst & Young Americas Vice Chair, Tax
Kate Barton has more than 32 years of experience providing international tax services to some of EY's largest clients. She joined EY in 1985 as an intern, was promoted to partner in 1996, and, in 2009, was appointed EY's Americas Vice Chair, Tax, where she leads more than 14,000 tax professionals and is involved in all aspects of the tax practice. Beginning in July 2018, Barton will leave her Americas role to assume the global vice chairmanship of tax. Barton is a member of the executive board, the Global Practice Group, and the Global Tax Executive Committee. She is an active champion of diversity efforts within the firm, serving on the Global Diversity & Inclusiveness Committee and as executive sponsor of the firm's Black Professional Network. Barton also sits on the board of All Stars Project, a national nonprofit that provides after-school development programs to underprivileged students. A graduate of Boston University (BS) and Boston College (JD), Barton returns to the city often to spend time with family and remains an avid fan of Patriots football.
---

Hon. David S. Nelson Public Interest Award
Recognizes a member of our alumni community who has made significant contributions to the public sector or in public interest law.  
Jeffrey D. Thielman MCAS'85, JD'92
President and CEO of International Institute of New England; Co-founder of the Cristo Rey Network 
Jeff Thielman is president and CEO of the International Institute of New England (IINE), a multistate human services organization that provides resettlement, case management, job placement, adult basic education, and legal services to 2,000 refugees and immigrants each year. Thielman has appeared frequently in local and national media and has emerged as a leading advocate for the U.S. refugee resettlement program and a voice against policies that restrict immigration to the United States. Prior to joining IINE, Thielman cofounded the national Cristo Rey Network and spent nearly two decades creating schools that now serve 12,000 low income and immigrant students in 22 states and the District of Columbia. He oversaw the startup of the first 24 Cristo Rey schools and served as president of Cristo Rey Boston High School. Early in his professional career, Thielman was a trial attorney in Boston and worked in the financial services industry. Between college and law school, he spent three years as a Jesuit international volunteer in Tacna, Peru, where he was a teacher and founder of a program for street children that has been replicated in several cities in Peru. He is coauthor of Volunteer with the Poor in Peru, holds an undergraduate degree from Boston College, and is fluent in Spanish. Jeff lives with his wife and three children in Arlington, Massachusetts, where he serves on the town's school committee.  
---
Daniel G. Holland Lifetime Achievement Award
Recognizes a member of the alumni community who has, over the course of their lifetime, made significant contributions to the Law School and/or the community.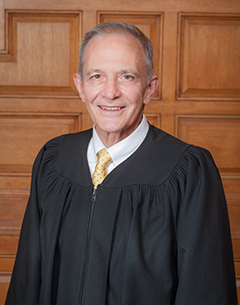 Hon. Francis X. Spina '71
Former Associate Justice, MA Supreme Judicial Court
The Honorable Francis X. Spina served as an associate justice of the Massachusetts Supreme Judicial Court (1999-2016), and was formerly an associate justice of the Massachusetts Appeals Court and the Superior Court. He is a graduate of Amherst College and Boston College Law School. Justice Spina was engaged in the general practice of law for 15 years in Pittsfield, where he was a partner of the law firm Katz, Lapointe and Spina. He was a legal services attorney and an assistant district attorney early in his career, and served the City of Pittsfield both as an assistant city solicitor and as a member of the planning board. He is a former president of the Berkshire Bar Association, former secretary of the Massachusetts Bar Association, and former member of the Committee for Public Counsel Services.  He has received Honorary Doctor of Law degrees from the Massachusetts College of Liberal Arts and the New England School of Law, the Law and Justice Award from the Massachusetts Grand Lodge of the Sons of Italy, and the Lifetime Achievement Award from Boston College Law School.
---
Recent Graduate Award
Recognizes the outstanding achievements of a graduate from the past 5–10 years.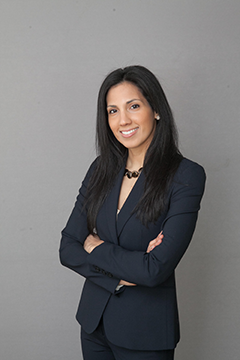 Arivee Rozier-Byrd MCAS '05, JD'08
Director, Vertex Pharmaceuticals Incorporated
Arivee Vargas Rozier-Byrd graduated magna cum laude and Phi Beta Kappa from Boston College in 2005 and cum laude from Boston College Law School in 2008. She is the 2004 recipient of the Archbishop Oscar A. Romero Scholarship and a 2007 recipient of the Goodwin Procter Diversity Fellowship. After graduating from BC Law, Arivee worked as a litigation associate at Goodwin Procter and Jones Day in Boston. She also served as a law clerk for the Honorable O. Rogeriee Thompson on the First Circuit and the Honorable Denise J. Casper, United States district court judge for the District of Massachusetts. She taught an introduction to law course for several years at Boston College's Carroll School of Management. In 2013, she was selected as an Excellence in the Law, Up & Coming Lawyer honoree by Massachusetts Lawyers Weekly. In 2014, she received Boston College's John A. Dinneen, S.J., Hispanic Alumni Community Service Award. And, in 2015, she was selected as a Massachusetts Super Lawyers Rising Star. Last year, she was the recipient of the Philip J. Callan, Sr., Young Alumni Award, one of Boston College's Distinguished Alumni Volunteer awards.
Arivee currently works at Vertex Pharmaceuticals in its Office of Business Integrity and Ethics as the global head of auditing, monitoring, investigations and head of Vertex's anti-corruption program. She serves as a trustee for Boston Preparatory Charter Public School and is a member of its strategic planning subcommittee. She is a Discovering Justice, Justice Leaders board member, and ran the Boston Marathon for Discovering Justice in 2016. Arivee is a member of Boston College's AHANA Alumni Advisory Council, serving on the Professional Advancement & Mentoring subcommittee. She also recently joined the Council for Women of Boston College.
---
View a PDF of the honoree bios.