Boston College employees and their families had the opportunity to experience the pageantry of early-autumn football at Alumni Stadium, as the University held its third Faculty and Staff Appreciation Day at Saturday's BC-Wake Forest game.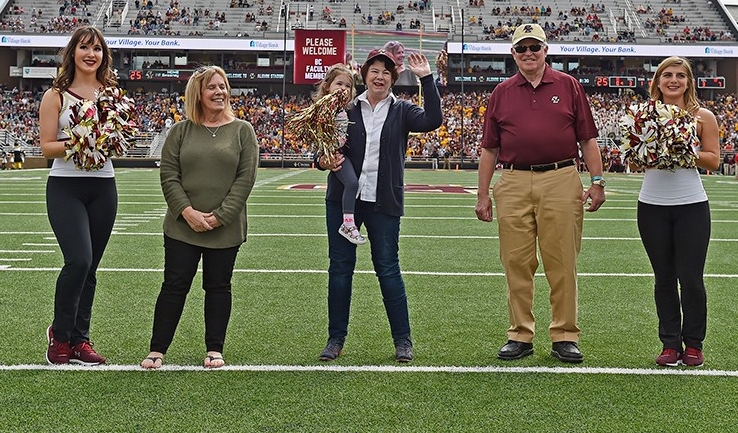 Through an initiative spearheaded by Provost and Dean of Faculties David Quigley, Vice President for Human Resources David Trainor and Campbell Director of Athletics Martin Jarmond, the University provided more than 2,000 complimentary game tickets to BC faculty and staff and their families.
Those who attended were provided access to a pre-game hospitality event in Conte Forum.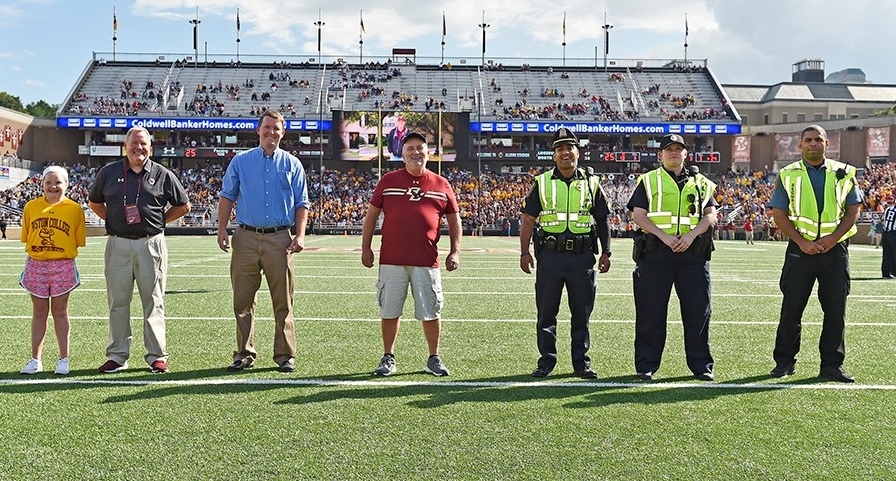 The University also recognized the contributions of its employees at various junctures during the game, as groups representing both academic and non-academic areas were introduced on the field. The representatives, selected by their respective departments, were: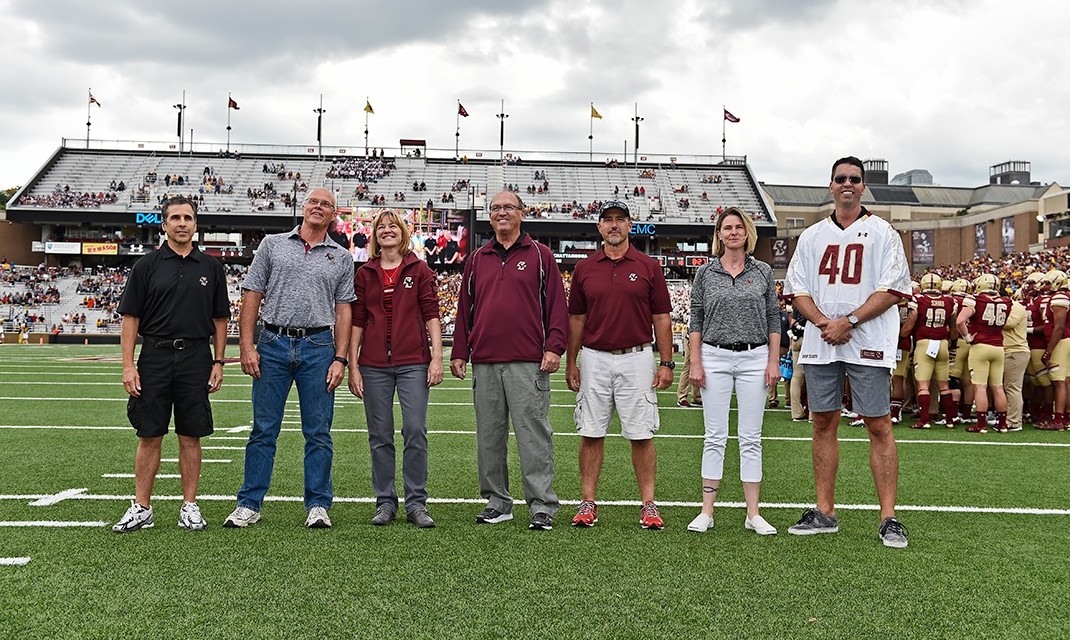 Boston College Police Department: Hasnain Ali, Hamilton Araujo, Jennifer Scanlon
Capital Projects Management: Michael Leone, Glenn Hand, Matthew Hayes, Jamie MacDonald, Mary Nardone, Thomas Runyon, Paul Scarnici, Edward Stokes 

Dining Services: Jason Cote, Amos Ettore
Facilities Services: Leo Croft, MMichael Kane, Christopher Schofield
Faculty: Kathleen Bailey, Audrey Friedman, Robert Taggart
Staff Advisory Senate: Paula Grealish, Lauren McGrath

"This is an opportunity for the University to express our appreciation and gratitude to the faculty and staff who give so much to BC and its students, and to their families," said Trainor. "It's also a means to build community, by bringing together all the different areas of the University in a fun, festive way."

—University Communications