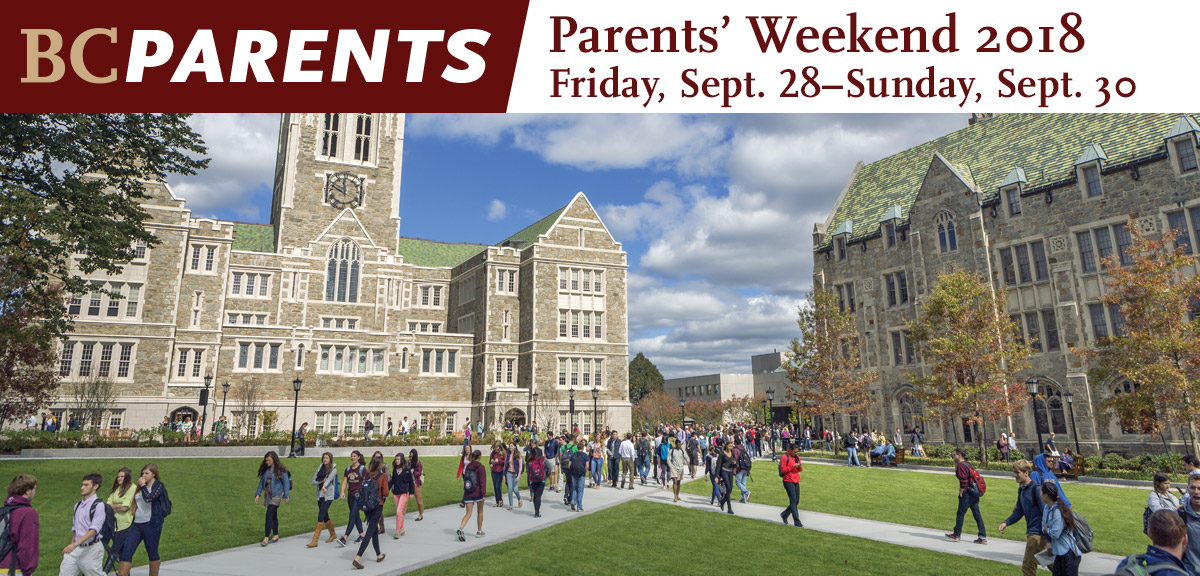 The ultimate weekend for BC families
Thank you for your interest in Boston College Parents' Weekend!
More than 2,000 families attended Parent's Weekend in 2017, visiting with their Eagles and getting an inside look at the unique BC experience.
There are plenty of activities throughout the weekend to enjoy such as attending a dean open house, listening to the president's address or cheering on the Eagles as they face Temple.
We look forward to welcoming you to campus. Weekend registration will begin the end of June but in the meantime book your hotel.
Contact Us
Parents' Weekend Office
Cadigan Alumni Center
140 Commonwealth Avenue
Chestnut Hill, Massachusetts 02467
866-237-1120
email: parentsweekend@bc.edu