Alumni Stories
---
On April 21, all eyes will be on Boston. It promises to be an emotional day throughout the city, and on the Heights. Read more

Welcome Message
---
BCAA Board President, Vincent J. Quealy, welcomes you to the Boston College Alumni Association.
Thursday, Apr. 24
6:30 p.m. Reception; 7:30 p.m. Dinner
Waldorf Astoria New York

Honorees: Peter S. Lynch, H'95, P'01, and Carolyn A. Lynch, H'09, P'01
This year, the Wall Street Council will host its 26th Annual Tribute Dinner in support of the Presidential Scholars Program and will honor Peter and Carolyn Lynch, recipients of the President's Medal for Excellence. This award, the highest bestowed by the council, recognizes individuals who have distinguished themselves through constant pursuit of excellence and whose outstanding personal and professional achievements exemplify the ideal proclaimed in Boston College's motto, "Ever to Excel."
Saturday, Apr. 26, 9:30 a.m.–12 p.m.
Gesu School, 1700 West Thompson Street, Philadelphia, Pa.
With the energy of the BC community in Philadelphia, this event is guaranteed to be an exciting opportunity to showcase how Eagles everywhere demonstrate their commitment as "men and women for others." As a group, we'll pack meals and together we can help to fight hunger.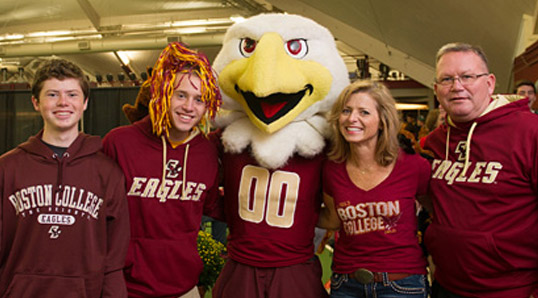 RECONNECT
Alumni Communities
Connect with your fellow Eagles.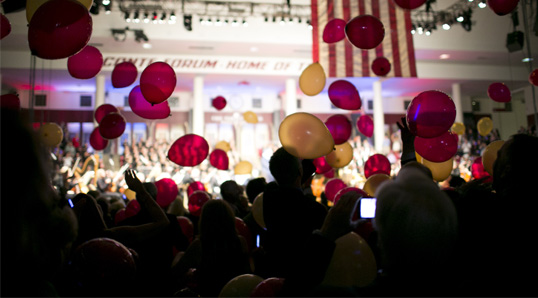 EVENTS
Join Us at Events
Celebrate with your fellow Eagles.