Alumni Stories
---
140 students, faculty, staff, and alumni. 32 locations around campus. Six days. It's Boston College's take on Pharrell Williams' Oscar-nominated song "Happy." Watch the video

Groundbreaking research by two BC economics professors sparks hope for patients with kidney disease. Read more

Welcome Message
---
BCAA Board President, Vincent J. Quealy, welcomes you to the Boston College Alumni Association.
Friday, March 21, 6:30 p.m.
Liberty Hotel, Boston

Join fellow young alumni in celebrating the accomplishments of five Eagles who truly embody the University's Jesuit ideal of "men and women for others."
Sunday, Mar. 30, 9:30 a.m.–12:30 p.m.
Boston College, Main Campus, Conte Forum

All are cordially invited to the annual celebration of Laetare Sunday at Boston College. This Mass marks the midpoint of Lent and is intended to provide encouragement as we progress through the penitential season of Lent.
University President William P. Leahy, S.J., will preside at the Mass. Brunch will immediately follow Mass.
This year's featured guest speaker and Ignatian Award recipient will be Antonio "TJ" Martinez, S.J., '92, MDiv/ThM'07. Fr. Martinez is the founding president of Cristo Rey Jesuit College Preparatory School of Houston, Texas.
Launched in August 2009, Cristo Rey Jesuit is an innovative, game changing Jesuit high school that combines a rigorous college prep program with a salaried part-time job, exclusively serving children living at or below the poverty line. In June 2013, Cristo Rey graduated its first class, all of whom were accepted into college. Fr. Martinez has earned five graduate degrees including three degrees from Boston College, a law degree from the University of Texas School of Law, and a graduate degree from Harvard University. In 2012, Houston's Papercity magazine named him one of four "new influencers" in the city.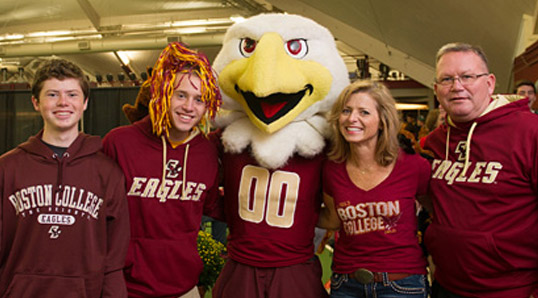 RECONNECT
Alumni Communities
Connect with your fellow Eagles.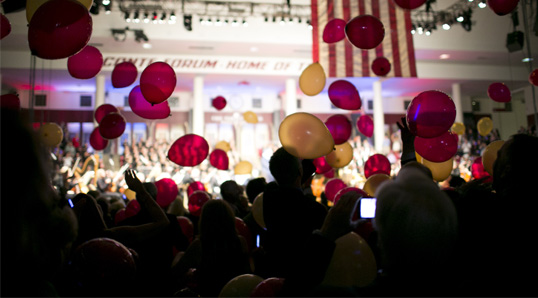 EVENTS
Join Us at Events
Celebrate with your fellow Eagles.