Alumni Stories
---
On April 21, all eyes will be on Boston. It promises to be an emotional day throughout the city, and on the Heights. Read more

Welcome Message
---
BCAA Board President, Vincent J. Quealy, welcomes you to the Boston College Alumni Association.
Thursday, Apr. 24
6:30 p.m. Reception; 7:30 p.m. Dinner
Waldorf Astoria New York

Honorees: Peter S. Lynch, H'95, P'01, and Carolyn A. Lynch, H'09, P'01
This year, the Wall Street Council will host its 26th Annual Tribute Dinner in support of the Presidential Scholars Program and will honor Peter and Carolyn Lynch, recipients of the President's Medal for Excellence. This award, the highest bestowed by the council, recognizes individuals who have distinguished themselves through constant pursuit of excellence and whose outstanding personal and professional achievements exemplify the ideal proclaimed in Boston College's motto, "Ever to Excel."
Story and History of Chicago's South Side with Professor Carlo Rotella, director of BC's American Studies Program and the Lowell Humanities Series
Thursday, May 8, 6:30–8:30 p.m.
Union League Club, 65 West Jackson Blvd., Chicago, Ill.

South Shore, a neighborhood by the lake characterized by neat bungalow blocks, desolate commercial strips, and a persistently high crime rate, has over the years attracted the attention of novelists, playwrights, sociologists, memoirists, entrepreneurs, policy intellectuals, reformers, activists, and other observers of city life. They have found it to be an inspiring but remarkably difficult subject. For the past half-century, ever since its swift turnover from white to black in the 1960s, South Shore has seemed to promise some kind of crucial lesson of wider significance for those who care about the city, and yet that lesson often seems to collapse into cliché or float maddeningly beyond their reach. This talk will consider the problem of South Shore and the surprisingly robust and various literature it has produced.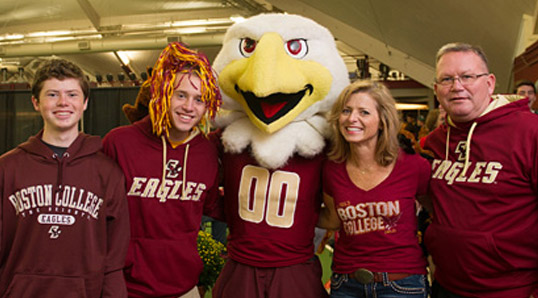 RECONNECT
Alumni Communities
Connect with your fellow Eagles.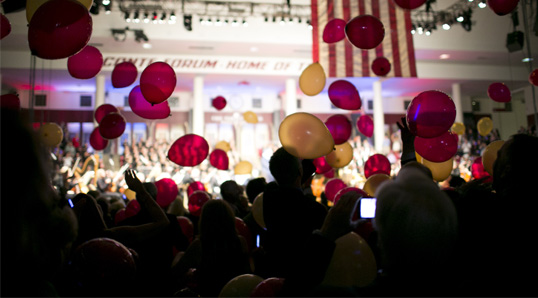 EVENTS
Join Us at Events
Celebrate with your fellow Eagles.