Alumni Stories
---
Welcome Message
---
BCAA Board President, Vincent J. Quealy, welcomes you to the Boston College Alumni Association.
Sunday, Dec. 8
11:30 a.m. Reception at Stuart Hall
2 p.m. Concert at Trinity Chapel
Join fellow alumni, family and friends of Boston College for the University Christmas Chorale Concert at Trinity Chapel, Newton Campus, on Sunday, Dec. 8. The event will begin with a preconcert brunch at Stuart Hall. The brunch is immediately followed by the concert at Trinity Chapel. $30 per person includes concert ticket, brunch, and a mimosa. Concert tickets can be picked up on site at the Stuart Hall reception.
Saturday, Dec. 14, 11 a.m.–3 p.m.
Boston College, Cadigan Alumni Center, Brighton Campus
Please join the Alumni Association at Winter Wonderland, our annual Christmas event for alumni, family, and friends. Festivities will include strolling carolers, crafts and gingerbread houses, entertainer Johnny the K, photos with Santa, a live petting zoo, horse-drawn carriage rides, and a special visit from award-winning author and illustrator Peter Hamilton Reynolds and the creator ofThe Misfit Sock storybook, Karen Kiefer '82.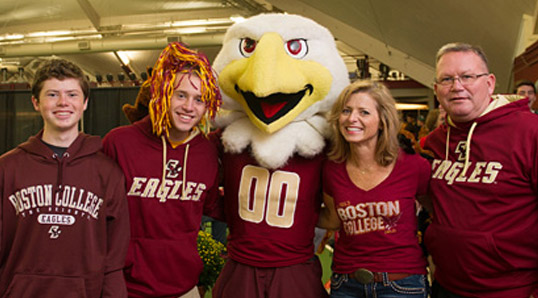 RECONNECT
Alumni Communities
Connect with your fellow Eagles.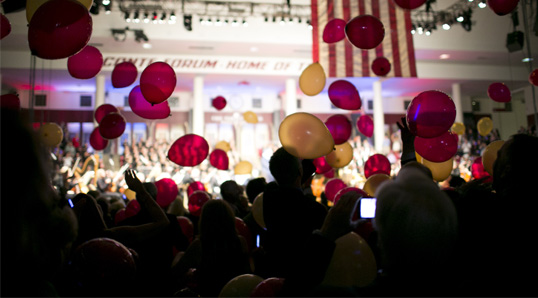 EVENTS
Join Us at Events
Celebrate with your fellow Eagles.